Business Advisors


Years of Experience in a Wide Variety of Industries

Our partners and managers have many years of experience in most industries including retail, food, manufacturing, trucking, construction, real estate, health care, and professional services. We have also dealt with hundreds of businesses and management styles and the normal problems of small businesses that are unrelated to tax and accounting matters. This business experience allows us to get to the heart of most problems quickly and efficiently and arrive at meaningful alternatives and solutions to help our clients make the right business decisions.

Many of our clients do not have controllers or full-time financial people. Therefore, these clients ask us to provide them with the type of information normally provided by controllers or financial people. We have helped our clients by reviewing lease purchase transactions, purchase or sale of companies, preparing projections and forecasts, assisting in the selection and implementation of computer systems, evaluating liability and health care insurance, implementing employee benefit packages, among other things.

When asked by a client to provide this kind of service, we provide our clients with answers and suggestions, but we do not make decisions for them. As said elsewhere, you know the intricacies of your business (what it can afford, what its people can do, etc.) better than us. However, we can be a sounding board, provide alternatives and make suggestions to improve your business, profits, and cash flow.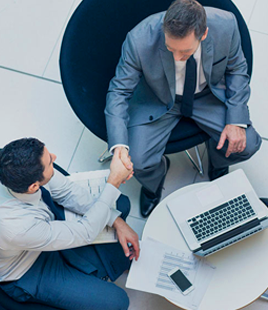 SPECIALIZED SERVICES
Income tax preparation
Tax planning
Estate tax planning - including estate and gift tax return preparation
Family and business succession planning
Business accounting/bookkeeping and financial statement preparation
Computer consulting
Retirement planning
Payroll Processing
Client Service Concepts