James J. Mackay, CPA


Mr. Mackay is a partner with the firm. He has over twenty-five years of experience in public accounting.

His experience includes tax as well as accounting matters. He is responsible for clients in a wide variety of industries including retail, public relations, real estate, printing, construction, manufacturing, trucking, bar/restaurants and insurance.

Mr. Mackay is a graduate of the University of Dayton and holds a Bachelor of Science degree in accounting. He is a CPA and a member of the Ohio Society and the American Institute of Certified Public Accountants. He is involved in various local community groups, including currently serving as a Trustee and Treasurer for the Northmont Education Foundation and as Treasurer of the Northmont Area Chamber of Commerce. Jim is also a member of the Northmont Rotary Club and he is involved with youth sports programs in the Northmont area.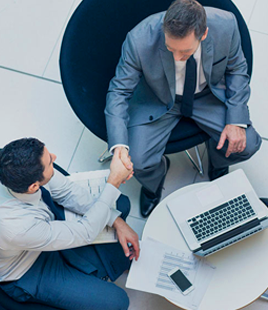 SPECIALIZED SERVICES
Income tax preparation
Tax planning
Estate tax planning - including estate and gift tax return preparation
Family and business succession planning
Business accounting/bookkeeping and financial statement preparation
Computer consulting
Retirement planning
Payroll Processing
Client Service Concepts